ALL TRAILS. ALL SEASONS. ALL NORTH-AMERICAN.
If you've got somewhere to be on Monday, you should be thinking about a Tekvest
Since 1996, Tekrider has been manufacturing the renowned TekVest line-up right here in Minden, Ontario, Canada.
RIDE WITH US
what we're made of
All TekVest models use a race tested armour configuration featuring our special UHMW Plastic and Vinyl Nitrile energy foam armour laminate. All armour and fabric components are sourced directly within CANUSA to ensure top quality and performance.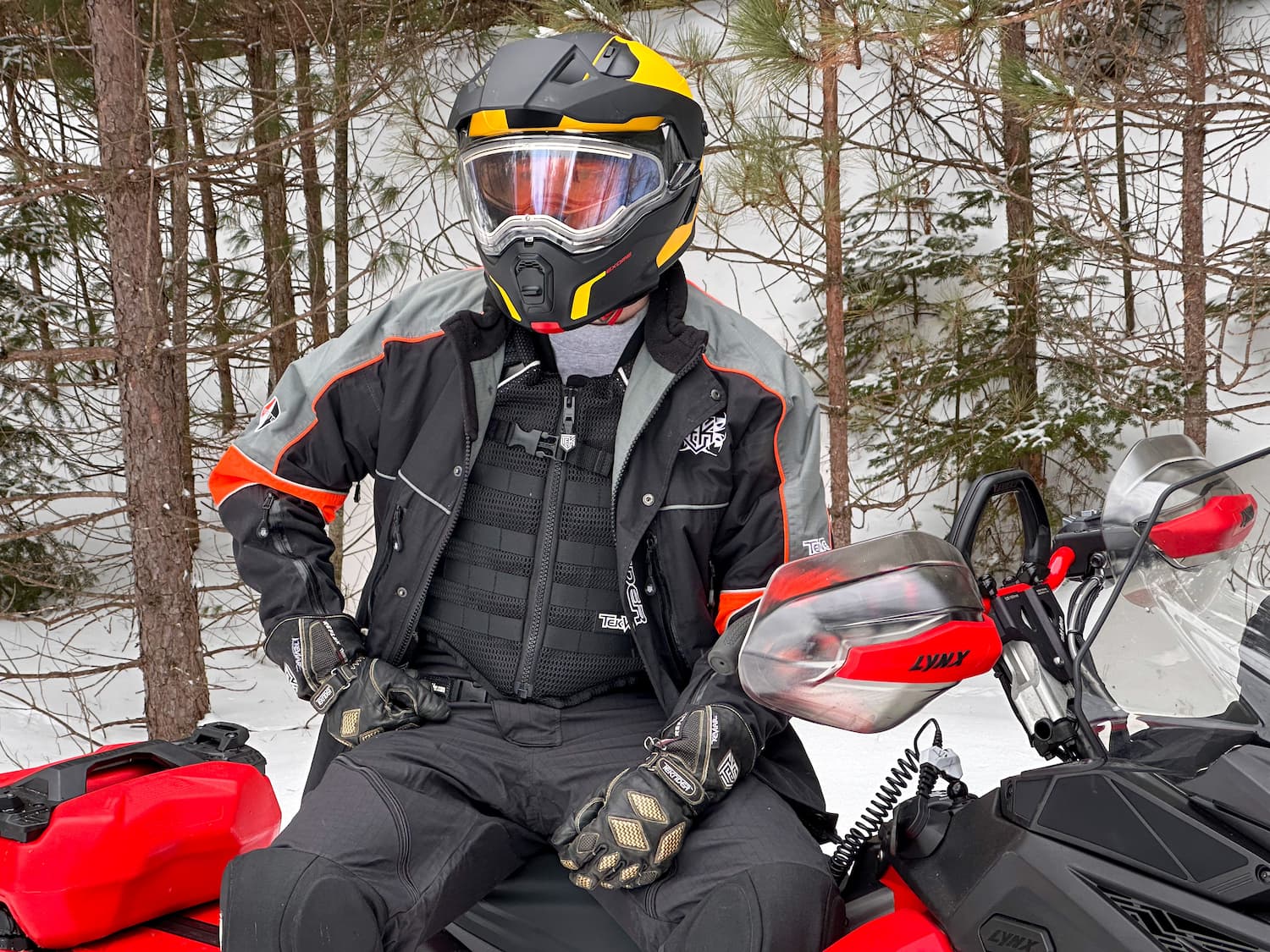 WORTH IT
TEK-inVESTment
Our customers tell us that no other armour system covers as much upper body surface area as a TekVest does, and that our level of lower side armour coverage is particularly important. Our comfort, performance and durability is well known- think of it as a helmet for your body. What is the cost of a day off work, or worse?
A TekVest only has to work once to pay for itself! You can't choose the time and place of your crash, but you can choose your protection.
From the people
It looks great and feels absolutely awesome! I'll never go back to wearing a crappy, uncomfortable chest protector and a backpack that flops all over the place.
"New BushMaster works great. Wore it down in West Virginia with the back pack full of inner tubes, tire pumps, irons etc. And of course moonshine and it didn't move around at all. Great job!"
I never leave home without my TekVest !! Everywhere we go, I tell my story, with the hopes that I can save at least one or more riders from pain.
I am very pleased with my TekVest. My biggest concern was it being to hot in the summertime, especially in the desert, that turned out not to be an issue.
I believe the protection on the sides is imperative and may have saved my life. My vest did it's job perfectly!
The vest had surely saved me from broken ribs/collapsed lung etc. I'm sitting here writing this review from home and not the hospital or worse. The vest saved me today and I'll never ride without it again.
Had an off on my sled yesterday coming out of an icy corner. If not for Tekvest I would be hurt pretty badly. Other than some bruised ribs and some sled damage I am good to go. Thanks for building such a great product!
I was in a very bad snowmobile accident broke both my arms but I'm Sure the Tech vest probably saved my life. I had no broken ribs just bruising. I'm just extremely bummed out that the EMT's had to cut it off of me!