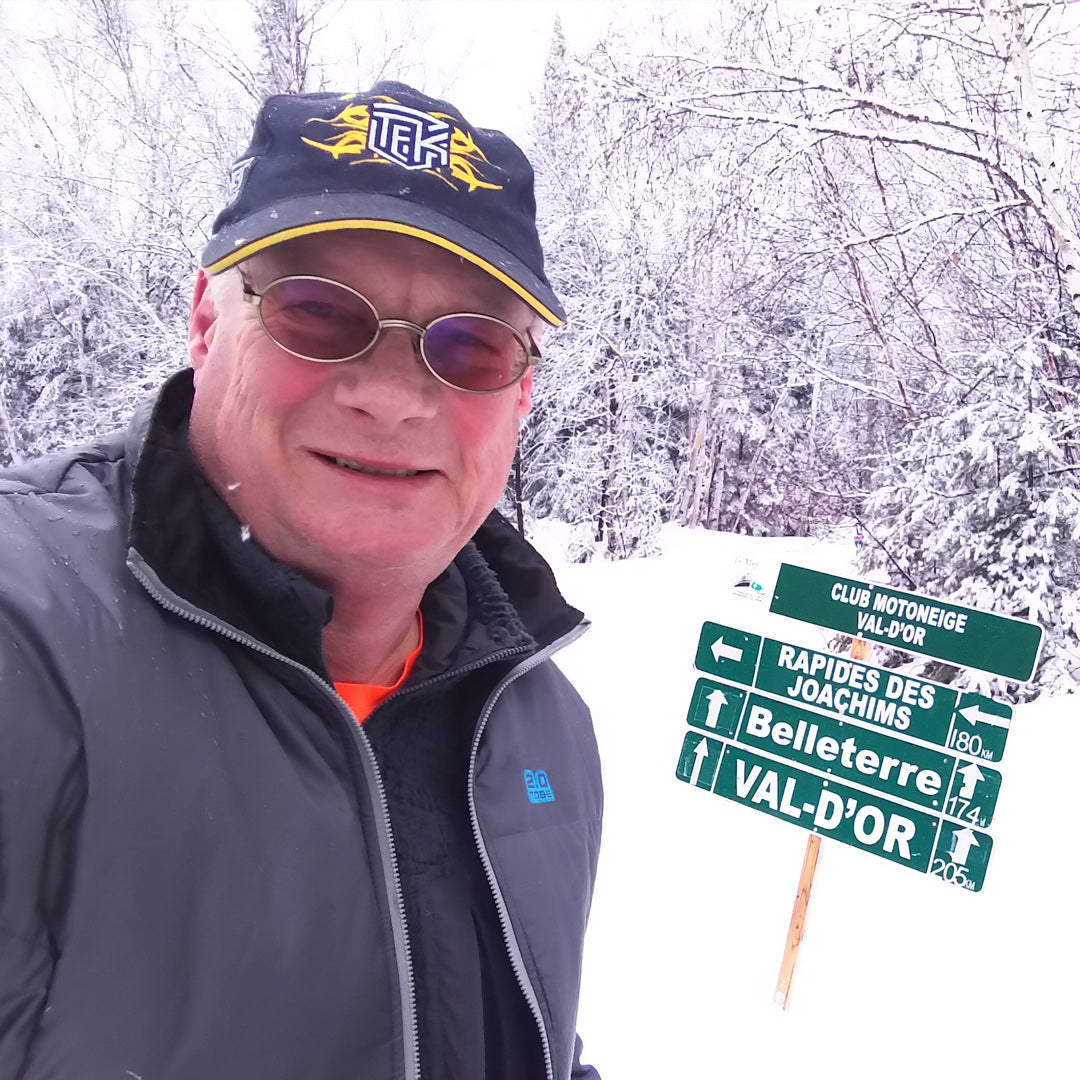 founder & owner at tekrider
steve brand
In 1996, Steve Brand, by then a 20-year veteran of the snowmobile and motorcycle industry, launched TekRider to meet the specialty demands of the snowmobile enthusiast both on and off the track. Brand, an avid snowmobiler, and former racer off-road racer, has competed in XC snowmobiles races such as the Winnipeg to St Paul ( JD Liquidator), the I 500 (SD MXX) and the Harricana (SD Mach1LT) and spent a dozen years chasing arrows on the Ontario Enduro circuit.
He is perhaps best known as the architect of Team Ski Doo's 1993 return to XC racing and, as the "coach", was responsible for much of Ski Doo's early success with the MXZ. After 16 years of service at Bombardier he left to start Tekrider. While at Bombardier he was employed in various sales, marketing and technical capacities for Moto Ski, Can Am and Ski Doo. Prior to the BRP stint he had worked for an after-market wholesaler and his first OEM sales job was with Scorpion snowmobiles.
His idea of a good sledding season has been the yearly pursuit of the 5000 mile mark and in doing so has identified many areas of driver comfort and control not addressed by the current clothing manufacturers. In recent years he has led the development of off-road versions of the TekVest for the growing and Enduro/ADV dirt bike market.
Today he roosts around on a KTM thumper, a Yamaha Sidewinder and a 700 Grizzly and supports his sons Jeff and Kevin in their off road race efforts. Steve served 40 years in  Canadian Army Reserve where he rose to the rank of Lieutenant Colonel as an Airborne Infantry Officer. He commanded the Queen's Own Rifles of Canada located in Toronto 1992/95. Steve completed 2 operational deployments; Sierra Leone, West Africa (2004) and Afghanistan (2009) where he traded his Arai and TekVest in for some kevlar and ceramic protective gear. He was retired in 2010.